Age of the Four Clans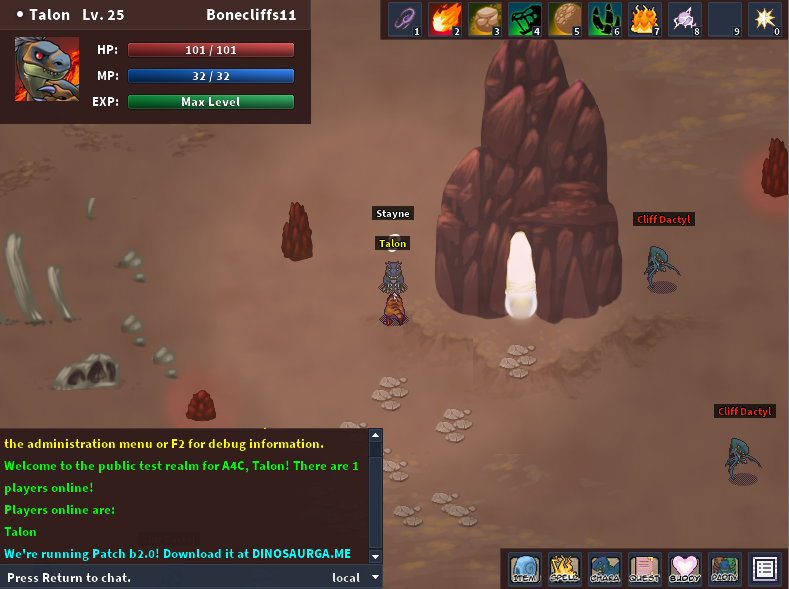 For a week now, Age of the Four Clans has been online with the latest version of its engine (Intersect beta 0.6.0) and things have been, for the most part, running quite smoothly. With this update, we have enjoyed several nice upgrades:
New UI
Better network stability
Very few bugs and lots of fixes from previous incarnations of the software
Smoother mapping
Countless additions to the editor, including fixes to switches/variables which make my life a lot easier
And more!
I just put in some new icons (a work in progress, to say the least) and they match up with the new GUI quite nicely, if I do say so, myself. Today, I also packed the "end of the main questline" as it currently stands, with some extras for those of you who pursue it -- a little thank you, of sorts.
So what's next?
More GUI fixes: The current UI is nice but I am still needing to replace a bunch of sprites and icons with custom items. These, luckily, don't take very long to do, and I find this work to be quite enjoyable.
More bosses: If there's one thing you guys have been clamoring for, it's this. I want to make more big-bads to fight. Not just end-of-quest baddies, either. I love those giant Rexes and Dactyls you can sometimes come across while walking about.
Better drops: Obviously, I want to keep pushing character customization as much as possible, so this includes even cosmetic things. It's part of what makes the game fun to play.
And further-down the list:
More maps: Not a priority right now, but there are a couple I'm going to be adding in within the next 30 days.
Bug fixes: Few and far between now, thanks to our shiny new engine. However, some do exist and I want to nix them if I'm able. (if I'm honest, it's probably *not* the engine at this point and I am 100% to blame)
New races: They're coming, I promise!
More to come!
Get Age of the Four Clans