Harmonic Odyssey: The Five Gods
Harmonic Odyssey Developments for March/April 2022
---
We have a few opportunities to show Harmonic to a live crowd of people coming up this summer, and since I've never presented at any sort of gaming convention before, I have my hands full figuring out just how to pull that off and what shows we'll reliably be able to attend.
As an old veteran of the comic book convention scene, I figured I'd have this sort of thing nailed, but it's presenting its own unique challenges.
Right now, I'm busy scratching my head with one big question: aside from screenshots and FMVs playing on a screen, and hopefully, a live demo to play, what the heck do I bring? The fact that the game is free made for an ironic twist in how unusual the sales aspects of it play out. But the first idea was an old standby: Keychains!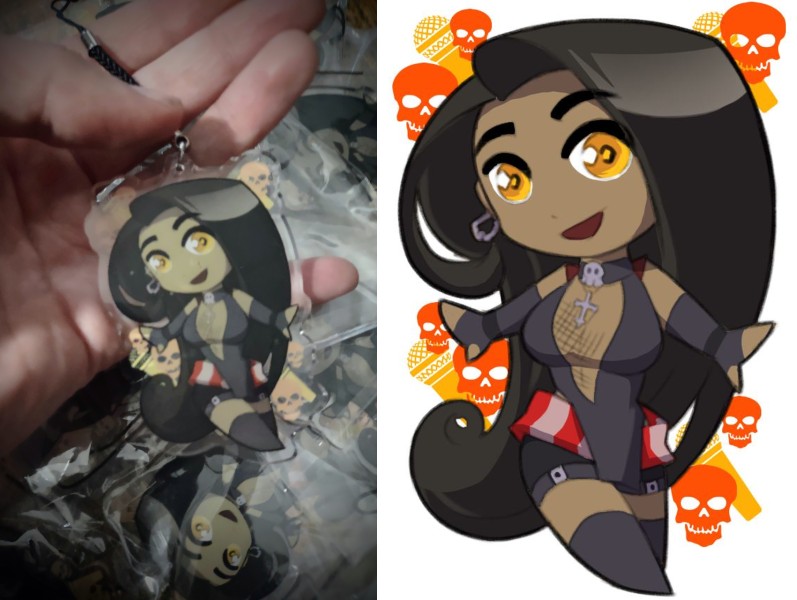 Some time last year, I got a small order of these Nita trinkets created, and they came out pretty nice. I have a few adjustments to make, and I have sourced a few manufacturers who will give me better pricing and add some other elements that I think would suit them, but in all, they're super cute and would be pretty easy to sell.
Especially if I made one for each of the girls and offered discounts when you bought the whole set!
I'm also planning on doing some exclusive artwork that we can use for prints. And my daughter is obsessed with the idea of having Baen-Shee plushies, too. She's also told me that there are people making things like custom Funkos on some of the Youtube channels she likes. Who knows? With a seven-year-old on the cutting edge of what the cool internet kids are selling, the ideas won't soon stop rolling in the promo department, for sure (and I think she deserves a raise).
Regardless, offsetting costs and making cute collectibles is one thing, but getting people actively interested in the game itself, after the excitement of being at a convention wears off, is a bigger challenge. The game is free, but even so, how do you get people to remember to download it when they get home?
It hit me one night that whoever I happened to have been working for at any given point in my life has asked me, time and again, to order lots of custom USB drives as promotional items for trade shows and the like. I don't ever recall them being too costly, and since technology and storage capacity of these little guys has only gotten better, I imagine they might make it so I could easily give them out for free and not feel bad about it.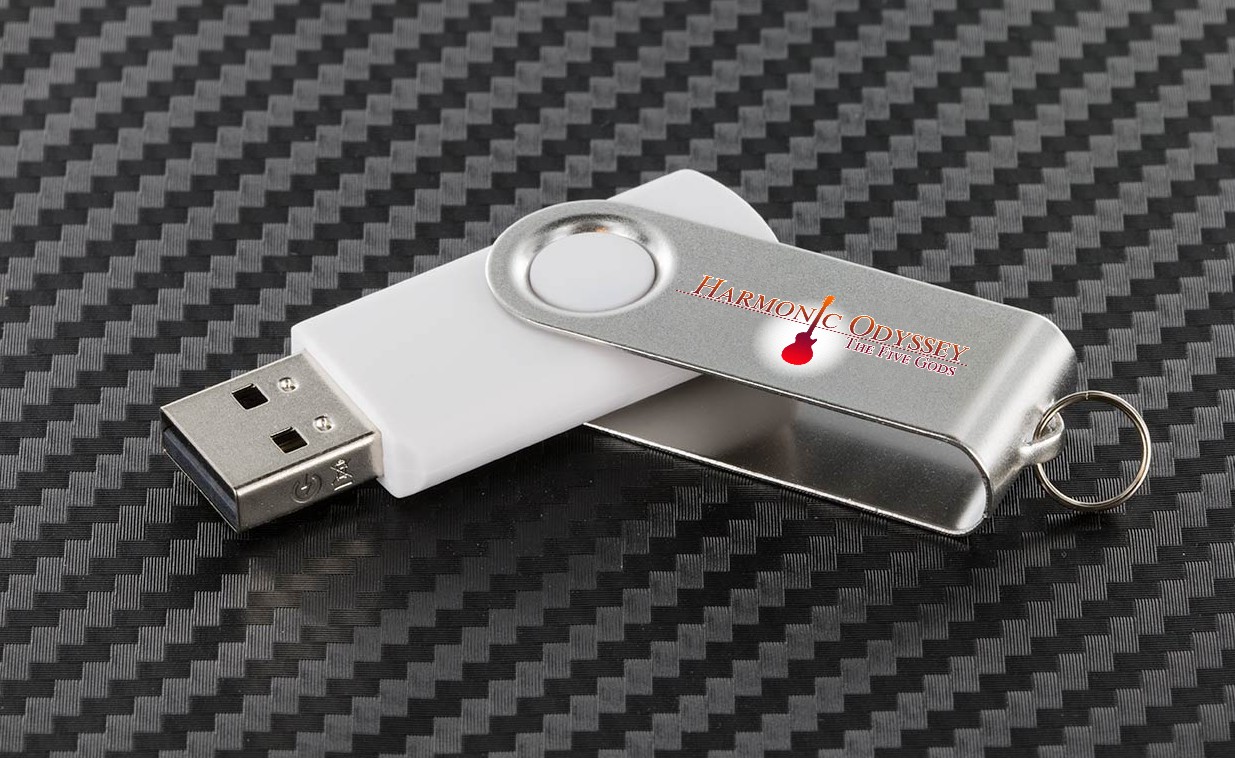 So what if we gave those out and included a demo of the game on each one, along with maybe a few other bonuses like hi-res images and sketchbook stuff? Easy peasy. People who catch us at an event don't even have to visit the website or remember anything when they get home, now. And if they just want to erase the files so they can have that sweet Gig of space, they're still going to have to look at the logo until it inevitably rubs off like they always do.
As you can see, we have a lot going on behind the scenes when it comes to promoting the game this year. This past month was also used to come up with some new sprites and enemies, as well as fine-tuning on the maps. Here's a breakdown:
Implementing Yig'Drasil storyline, starting to work on the aforementioned dialogue
Adding in new enemies to all three of the middle levels (Yig'Drasil, Oroborra, Aum)
Haven't done much with that semi-final boss yet, because I might change how he's going to look on-screen (hint: he'll be ginormous)
Started to skin the final boss
More character faces for very particular scenes (these are from Yig'Drasil):
And that's what's been going on this past month! We'll see you guys in the coming days with more updates as usual, as well as any planned appearances we'll be making on the convention scene! Cheers!

Get Harmonic Odyssey: The Five Gods