Harmonic Odyssey: The Five Gods
Getting Things in Line - Storytelling
---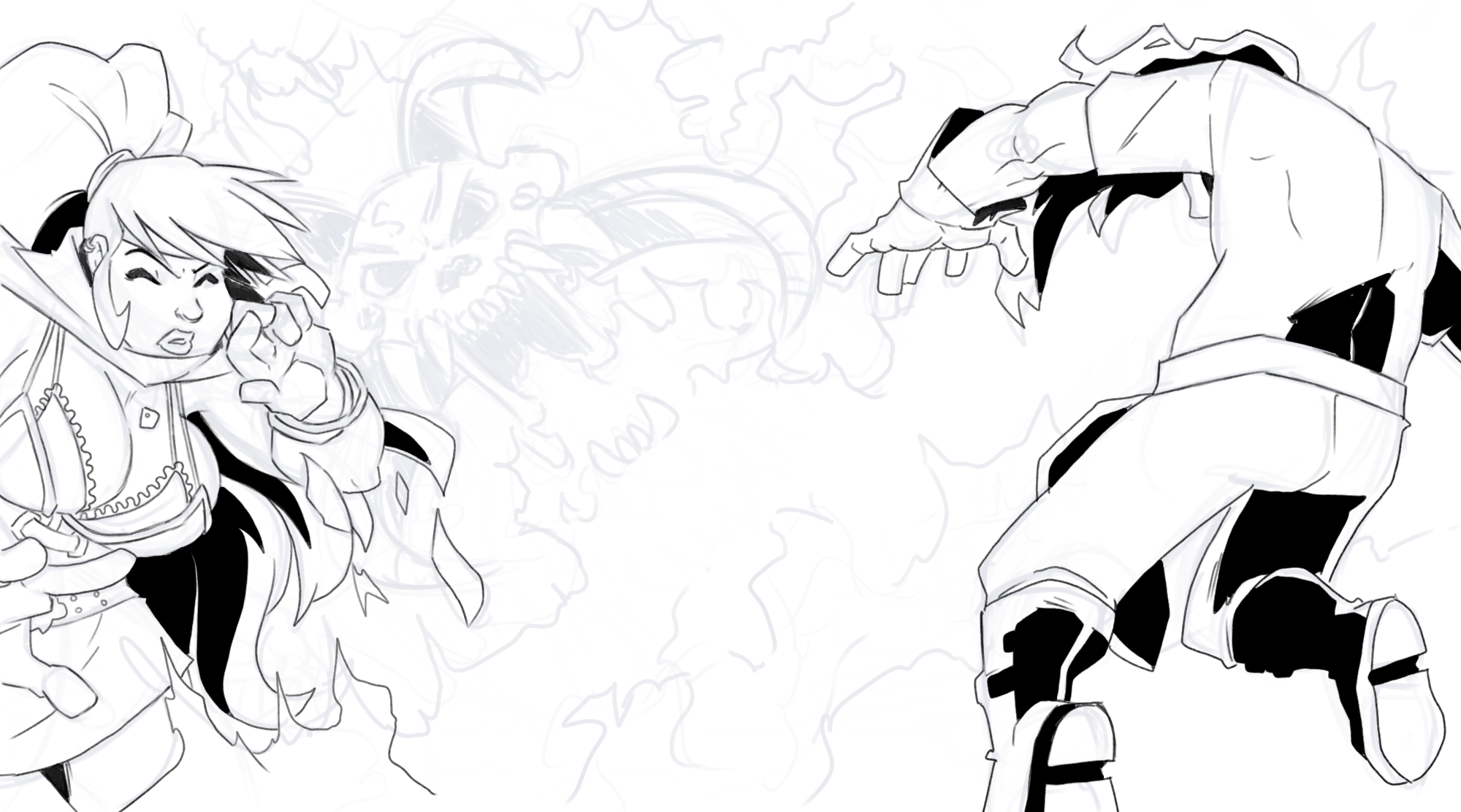 There's a lot sitting on my desk as I write this. After work, I have a meeting with a counselor for the programming courses I'll be taking, I have sound files from my voice actors and actresses waiting patiently in an asset editor, and about 45 different thumbnails for cutscenes still needing finished (see work in progress, above).

It's going to be a busy time for yours truly as I continue to plug along with HARMONIC ODYSSEY. Game design has been a pleasure, but there is still so much needing done to prepare a functioning demo. One thing I have on my side is a defined end-point for this title, which was not the case in AGE OF THE FOUR CLANS. Sometimes, open-ended is nice. You get to screw around with quests and NPCs and drops 'til the cows come home, and there's no urgent need to necessarily tie it all up anytime soon.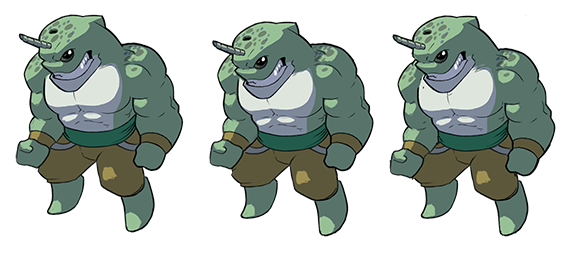 With HARMONIC, I want to give the user a rewarding experience every few sentences. It's like writing a book, and indeed, I now see why they threw the word novel into the tag, visual novel. I have to have you guys care enough about this cast and this story to make you want to turn the next page. We gamers have pretty short attention spans, thanks to a market filled with a million other amazing games we *could* be playing, and I can't leave you guys hoping the plot will take an interesting turn forever.
With that in mind, I'm really considering going heavy on the cutscenes and, more than I was originally intending, throwing out the easy-to-do "talky" aspects. I played a lot of BATTLECHASERS: NIGHT WAR in the early days when HARMONIC was just a seedling of an idea in my head, and that's where I get a lot of the motivation to comic-book-ize things. More than picking up a cool new weapon or getting a ton of XP for trashing a boss, when it came to rewards in BATTLECHASERS, I really wanted to see that awesome art again.
As ever, art has been my strong point, but I'm also working hard to bring a rewarding story together on this one. Any cutscene, any visual feast, will fall short if the lore isn't there to support it. I realized early on I didn't want to rely on people who were fans of a certain way-too-abruptly-cancelled cartoon that still boasts heavy homage within HARMONIC's elements to carry this thing over nostalgia's sake. It had to stand on its own. And I also didn't want to get sued (there's paying respects, after all -- and then there's outright stealing).
And that's where I sit, today. I have an introduction to the plot that's solid. I have a story skeleton. It has a heart.
It's time for fresh meat!
Dawn

Get Harmonic Odyssey: The Five Gods